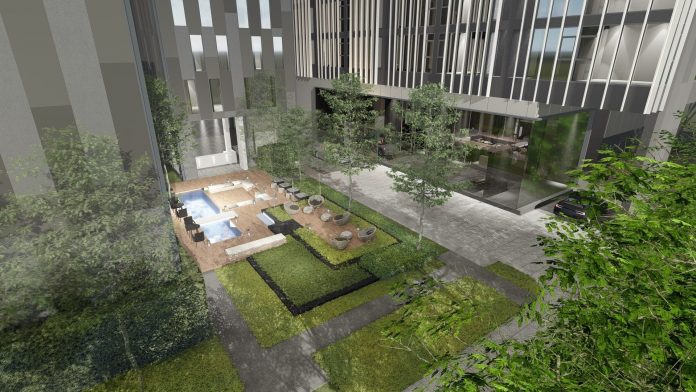 Condotels are hardly new in Thailand. These properties are popular for investors in the country's tourist destinations. Phuket, Pattaya and Samui all have their fair share of condotels. But one developer is now bringing them to the Thai capital.
Siamese Asset revealed that it is going to develop residential developments with a hotel business licence in Bangkok as it looks for ways to entice overseas investors. The projects will meet the specifications and requirements needed to qualify under the Hotel Act, meaning units in these buildings can host short-term rentals.
This is important as the short-term rental market remains a grey area in Thailand. The legality of Airbnb continues to be called into question and some international investors have opted to stay on the sidelines. Siamese Asset Managing Director Kajonsit Singasansern told local media that overseas buyers want to invest in a condo unit that can be used for short-term rentals but are worried about doing so because of illegality.
Quick guide to condotels
A condotel is a building where the units are sold to individuals like a condominium while being operated under hotel management. This is done to benefit both property buyers as well as hotel brands. Unlike traditional condos, which can be difficult to let out, investors don't have to worry about marketing and managing a condotel unit.
See more: Phuket condotels can bring in 10 percent rental returns
Siamese Asset Bangkok condotels
Siamese Asset already has one condominium operating with a hotel licence. Blossom @ Fashion is located near the Fashion Island shopping complex and opened a few months previously. The developer held on to the 97 rooms and the project has served as a test run for the Bangkok condotel scheme. A townhouse development near the condo, Siamese Blossom @ Fashion, has since been launched under a traditional ownership model.
A pair of new condo projects, The Collection and Siamese Exclusive Ratchada, are the first condotel developments to be made available to investors. The projects are managed by China's Greenland International Hotels who agreed to operate ten properties for Siamese Asset's over a five-year period.